World AIDS Day 2021
We are committed to 

researching HIV
Explore recent articles and media content that commemorate World AIDS Day and illuminate the future of HIV prevention research.
Read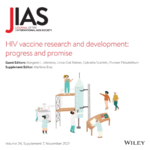 Mark Feinberg, Nina Russell, Robin Shattock, Karie Youngdahl
Fresh off the press, Mark Feinberg, IAVI CEO & president, Nina Russell, director of HIV & TB prevention at Bill & Melinda Gates Foundation, Robin Shattock, professor of mucosal infection and immunity at Imperial College London, and Karie Youngdahl, senior director and head of global communications at IAVI, highlight how global partnerships have advanced HIV prevention research over the past 25 years in the latest special issue of the Journal of the International AIDS Society. Read more.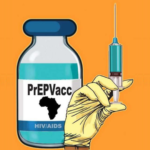 Professor Anatoli Kamali & Dr. Eugene Ruzagira
In the lead up to World AIDS Day, Professor Anatoli Kamali and Dr. Eugene Ruzagira share their thoughts on the importance of African leadership in HIV vaccine development in a joint op-ed, published in the East African. Together, they draw particular attention to PrEPVacc — the world's first vaccine trial to evaluate PrEP alongside HIV vaccine candidates — and the significant potential of HIV prevention research that exists on the African continent. Professor Anatoli Kamali is the Africa fields program director at IAVI and Dr. Eugene Ruzagira is an assistant professor of epidemiology at the London School of Hygiene & Tropical Medicine (LSHTM) and leads the HIV epidemiology & intervention programme at MRC/UVRI & LSHTM Uganda Research Unit. Read more.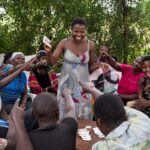 Kenneth Katumbe, Ph.D. candidate & research assistant, UPTAKE study, MRC/UVRI & LSHTM Uganda Research Unit
HIV/AIDS has been ever-present since it was first described in 1981. In the following decades, millions of lives have been lost, billions of dollars spent, and immeasurable potential has been missed in the face of HIV. Despite the great strides we have made in HIV prevention and care, 1.5 million people became newly infected with HIV in 2020, with 37.7 million people living with HIV today. Could understanding the biases of human behavior and how they affect the uptake and use of HIV prevention methods could offer new insights to help end HIV/AIDS? This is where behavioral economics comes in. Read more.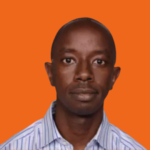 Maryam Mahdi, associate editor, The Medicine Maker
In spite of advances in HIV prevention and treatment, in many areas, including the most affected regions of sub-Saharan Africa, HIV/AIDS remains a leading cause of illness and death. Ahead of World AIDS Day, Maryam Mahdi from the Medicine Maker spoke with Dr. Vincent Muturi-Kioi, medical director at IAVI in Nairobi, about the hurdles the field faces today and why vaccines will play an important role in achieving equitable prevention outcomes. Read more.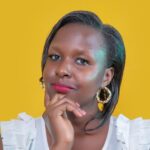 Winifred Ikilai, HIV prevention advocate and public health practitioner, National Forum of People Living with HIV & AIDS Networks, Uganda
Last year, we joined forces with Ugandan HIV activist Winifred Ikilai for a World AIDS Day twitter takeover as she shared her thoughts on how we can ensure globally accessible HIV prevention tools. This year, we reflect on her five key takeaways that still ring as true today as one year ago. Read more.
Listen
Dr. Catherine Kibirige at the IAVI-Human Immunology Laboratory (HIL) joins the Imperial College London podcast to discuss her exciting research to design a new simpler test to measure HIV viral load, at a time when drug-resistant strains of HIV are on the rise across Africa. In the podcast, Dr. Kibirige speaks about the new inexpensive and sensitive test that could eventually be available in low- and middle-income settings — allowing people living with HIV to monitor viral load affordably.
Earlier this year for HIV Vaccine Awareness Day, IAVI teamed up with CNS to bring to you a special podcast exploring how the COVID-19 experience in India can teach us about HIV vaccine research, delivery, and access. Moderated by Shobha Shukla, managing editor of CNS, three experts discuss the past, present, and future of HIV research in the current COVID context, and the implications of this research on scientific and clinical practice, and community participation.
Featuring:
Dr. Rajat Goyal, Country Director, IAVI-India
Dr. Aqsa Shaikh, Associate Professor of Community Medicine, Hamdard Institute of Medical Science and Research (HIMSAR)
Shruta Rawat, Research Manager at Humsafar Trust